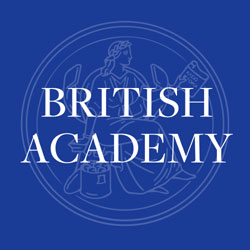 Professor Paulo Fernando de Moraes Farias, Honorary Professor at the University of Birmingham has been named among sixty-six of the world's leading minds elected as Fellows of the British Academy on Thursday 20 July 2017. Fellows of the British Academy represent the very best of humanities and social sciences research, in the UK and globally.
---
This year's new Fellows are experts in subjects ranging from feminist theory to the economic development of Africa; medieval history to Indian philosophy and face perception.
As part of the
Department of African Studies and Anthropology
at the University of Birmingham
Professor Moraes Farias
works on epigraphic sources for the medieval history of West Africa and has developed new approaches to West African oral traditions and the 17th-century Timbuktu Chronicles.
He is one of the rare historians in Britain whose range of interests includes the early pre-colonial history of Africa. His
Arabic Medieval Inscriptions from the Republic of Mali
(2003) was a finalist for the Herskovits Award (2004) and won the Paul Hair Prize (2005) conferred by the USA African Studies Association together with the Association for the Preservation and Publication of African Historical Sources.
Professor Moraes Farias said: "I am delighted by this honour. It reflects recognition of the importance of the historical study of Africa".
The British Academy's newest cohort of Fellows reflects the growing diversity of research in the UK. The 42 UK Fellows of the British Academy span a wide geographic range, elected from 23 institutions.
The proportion of women elected to the Fellowship has doubled in the last five years. This year, 38% of the new Fellows are women, exceeding the 24% share of female Professors in UK universities, according to HESA data.
Today also marks the start of Professor Sir David Cannadine's four-year term as President of the British Academy, as he takes over from Lord (Nicholas) Stern of Brentford, who has held the post since 2013.